As you already might have noticed, the software planned for October 2019 is in public preview now. A blog with the announcement had been published some days ago by Microsoft om their Dynamics 365 Blog. Continue to read my post to find out why the featured image has been transformed into a jigsaw puzzle.
2019 release wave 2
The above mentioned blog post contains a lot valuable and important information. Directly within the post, but also the links do provide the required information to understand what's new. Features are added around all the Microsoft Dynamics 365 applications, but of course also the Power Platform.
In the last few years, I have extended my view to the other applications Microsoft is offering in their stack. For example citizen developer tools like Microsoft Flow and PowerApps. Still, my expertise is mainly related to Microsoft Dynamics 365 for Finance and Operations. Microsoft Dynamics 365 for Finance and Operations.
Microsoft Dynamics 365 for Finance and Operations
In addition to the information you can find via the links in the blog, there are two sections added in the what's new documentation on Microsoft Docs.
I do hope you will all try to explore the new features which would be of interest of your business. If you find any issues, they can be reported which could improve the quality and stability of the product when it will be released in October 2019. To be able to try out the new features, you have to enable them in Feature management.
Learning new features takes time and of course sometimes you will get stuck in understanding. In that case, don't spent too much time and effort on end. Sometimes you have to take some rest and get distracted from trying to get all pieces together. For this purpose, I have created a jigsaw puzzle. Jigsaw puzzles are good for training your brains. It is fun and can help enhance the human intellectual process.
The jigsaw puzzle is created on Jigidi.com. You can solve the puzzle without creating an account. If you do create an account, you can save the state of your puzzles and continue later. Another fun part of having an Jigidi account is competing on the leaderboards.
You can choose between different difficulty levels. For sure, it would be recommended to have the option to save the progress for the version with 299 pieces.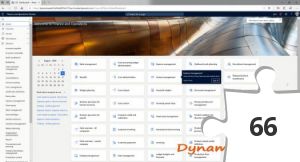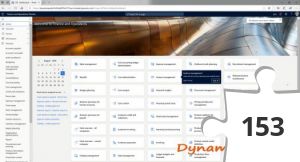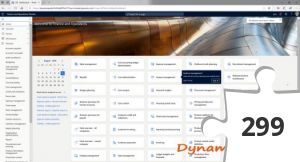 I do hope you liked this post and will add value for you in your daily work as a professional. If you have related questions or feedback, don't hesitate to use the Comment feature below.


That's all for now. Till next time!
https://dynamicspedia.com/wp-content/uploads/2019/08/JigSawBlog_JS.jpg
600
1200
André Arnaud de Calavon
https://dynamicspedia.com/wp-content/uploads/2019/11/DynamicspediaMaze340.jpg
André Arnaud de Calavon
2019-08-11 09:36:18
2019-08-11 09:47:45
Early access to Microsoft Dynamics 365 2019 wave 2